An apprentice can change sponsor if they have an active apprenticeship on the account.
To change your sponsor, you would need your employer's SkilledTradesBC organization ID.
To start the registration process, apprentices can navigate to the My Registration section on the left side of the SkilledTradesBC Portal dashboard.
Click My Registration. Then click +Change Sponsor.
Select the program you are registered into from the drop-down menu and click Change Registration.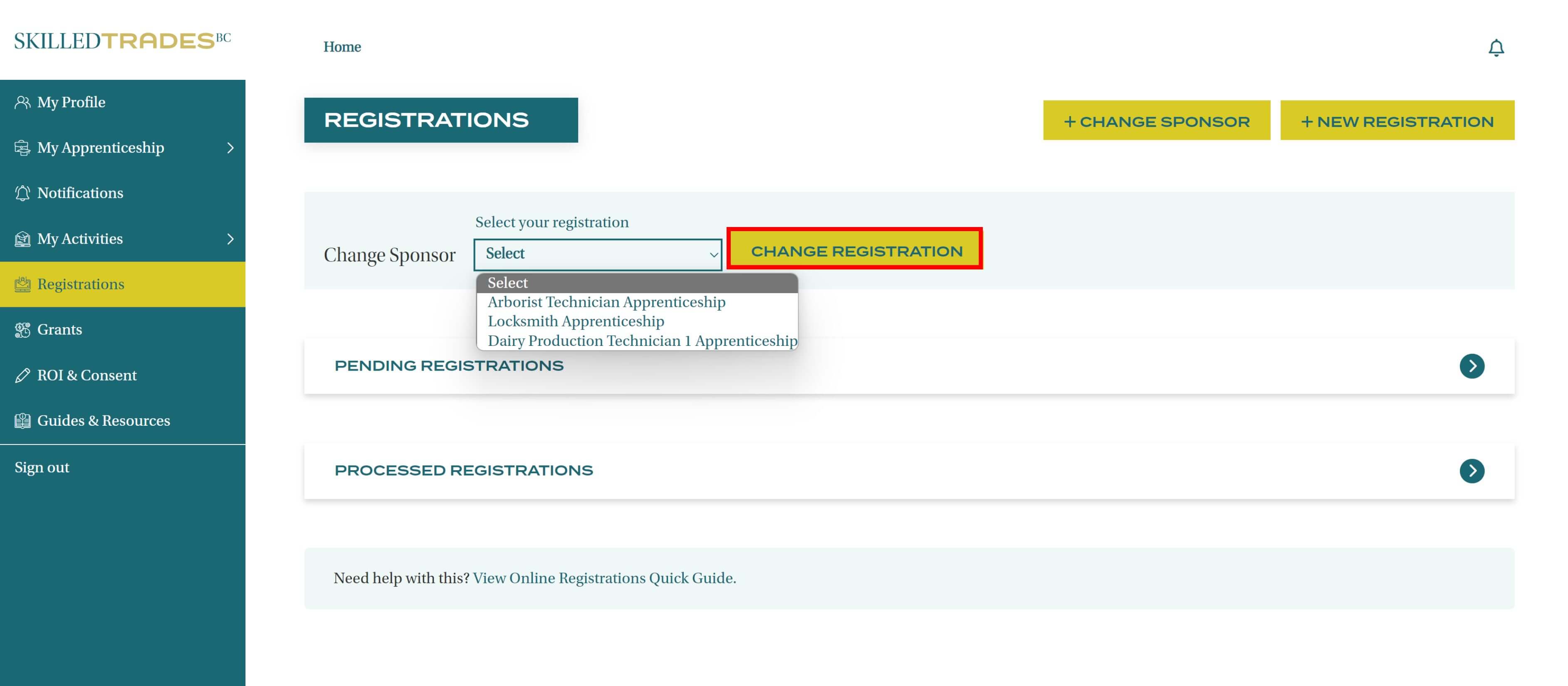 Enter your new employer's SkilledTradesBC ID.
DO NOT include the "0" in front as it does not bring up the organization.
The system will validate the SkilledTradesBC ID to ensure it exists. Upon validation, check the box to confirm change and submit.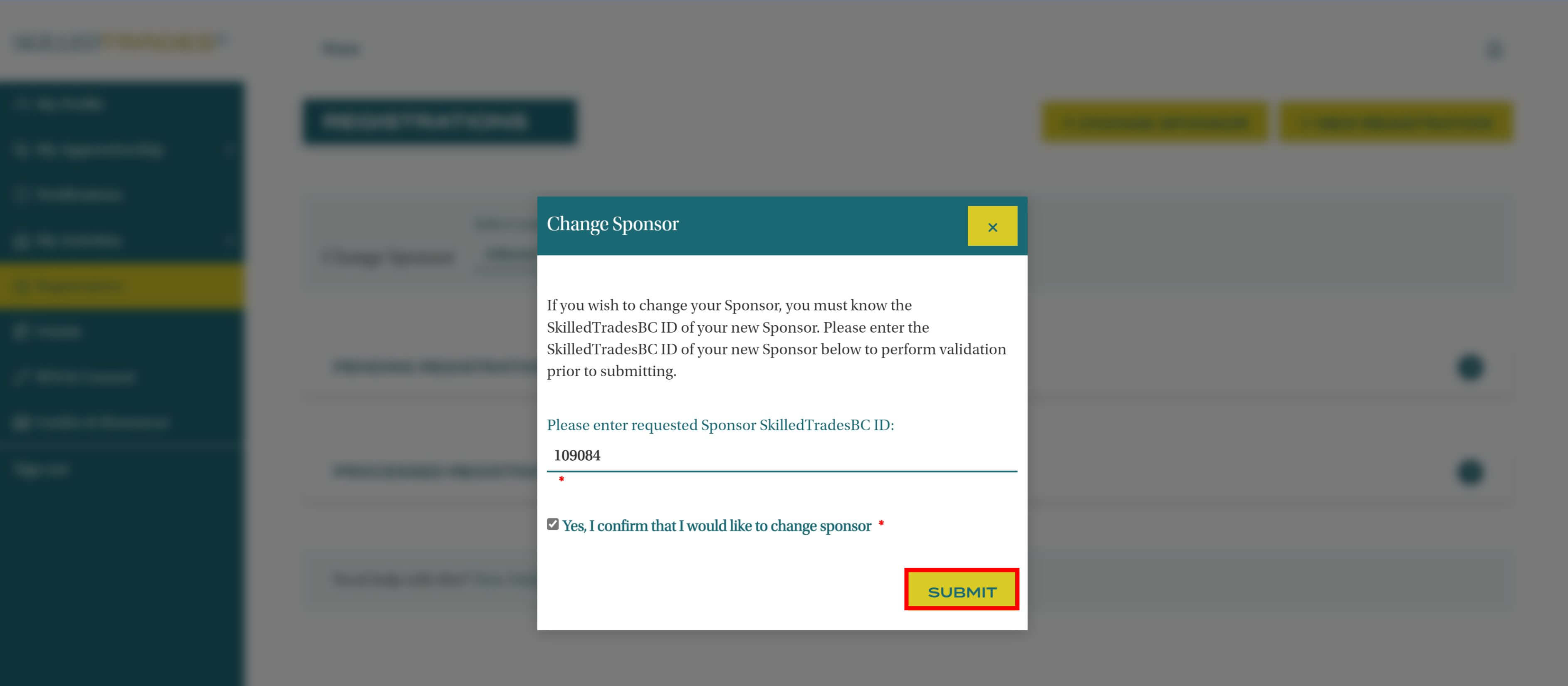 You are notified once the submission is successful. Your sponsor will then receive a notification to approve your registration. They have 30 days to review and approve your registration.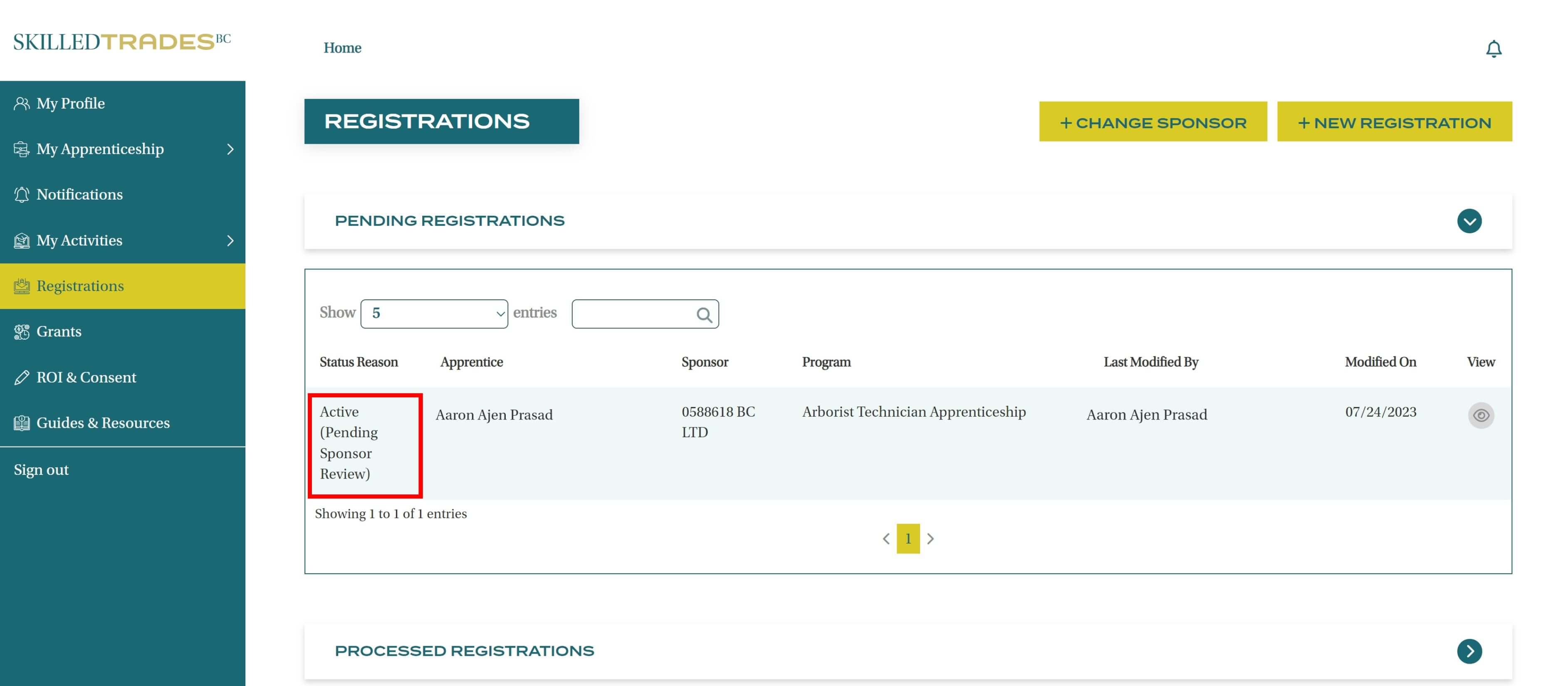 Upon Sponsor's review and submission, SkilledTradesBC may review the apprenticeship registration if required. This process might take up to 24 hours to complete.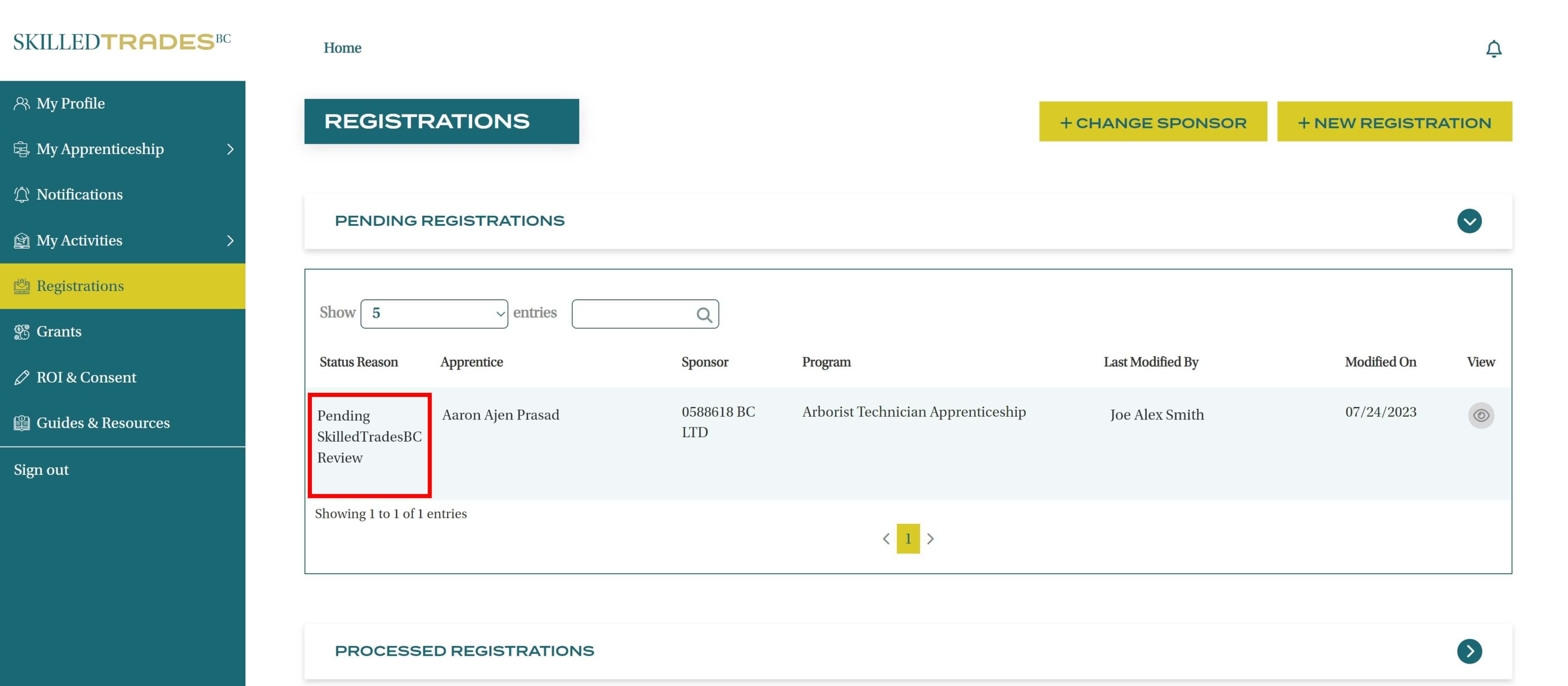 Both the apprentice and the sponsor will be notified upon successful completion of the process.